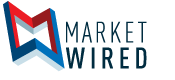 Furnace Repair Specialists Say Duct Cleaning Saves Money
/EINPresswire.com/ -- VANCOUVER, BC--(Marketwired - October 19, 2017) - Vancouver furnace company advocates prevention over correction
Fall has arrived in Vancouver with a vengeance. As heaters begin to purr away across the Lower Mainland, the professionals at Pro Ace Heating & Air Conditioning Services Ltd. have some practical advice for homeowners. When it comes to central heating and air conditioning systems, preventative measures can help save time and money on parts and repairs. For more, go to: https://acecare.ca/air-duct-cleaning
It's not common knowledge, but nearly nine out of ten central heating and air conditioning systems fail or break down because of subpar cleaning and maintenance. Instead of waiting for that one costly breakdown, it's smarter to schedule regular air duct cleaning and maintenance and avoid it altogether.
There are two main methods when it comes to cleaning the air ducts. The first is a simple vacuuming of each vent with a truck mounted unit. However, this method only cleans the vents, not the main ducts. It is not a complete job. As soon as the furnace comes on, all the dust will return to the vents. Therefore, this method is not recommended.
The second method is termed "Push and Pull." A vacuum hose is hooked up to the furnace room duct, all the other vents are covered and each vent is pressurized. Then the main ducts are cleaned and all the holes are sealed.
Regular furnace service will catch the build-up of dirt or debris, the deterioration of the belts, and the malfunction of various furnace components before they cause any damage to the unit. Besides keeping the furnace and air conditioner functioning properly, keeping the ducts clean can help purify the air and raise the indoor air quality inside the home.
To schedule furnace service and maintenance, contact Pro Ace Heating & Air Conditioning Services Ltd. today. Book online or call +1-604-293-3770.
About the Company
Serving Vancouver for over 17 years with 75,000 happy clients, Pro Ace Heating & Air Conditioning Services Ltd. is made up of qualified professionals. Every technician possesses red seal, refrigerant mechanic, Class-A or Class-B gas fitting licenses. Pro Ace Heating & Air Conditioning Services Ltd. values customer satisfaction and is committed to making every customer a lifelong one. They offer free quotes and estimates with no obligation, and are prepared to beat any competitor's price. Inquire about our one-year, no-interest, no-payment financing on installations. For more information on the company, log on to http://acecare.ca or call 604-293-3770.
Pro Ace Heating & Air Conditioning Services Ltd.
Ali
604-454-7700
Company website: http://acecare.ca
Powered by