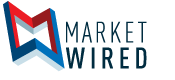 Canadian Business Chicks brings you 150 Women of Inspiration
Women of Inspiration brunch set to showcase and honour Canada 150 with everyday heroes in our community
/EINPresswire.com/ -- CALGARY, ALBERTA--(Marketwired - Sep 13, 2017) - Canadian Business Chicks is thrilled to honour extraordinary women who demonstrate leadership, commitment, strength of character, goodwill and professionalism at the 150 Women of Inspiration brunch and awards ceremony on Saturday, September 30, 2017. In honour of Canada's 150th birthday, Canadian Business Chicks will celebrate with 500+ men and women business leaders, entrepreneurs, thought leaders, visionaries, professionals, and every day heroes at the TELUS Convention Centre to recognize 150 women making impactful contributions to our community by breaking down barriers as advocates for change.
This Canadian Business Chicks hosted brunch will include the Women of Inspiration Awards, a White Hat Ceremony and an impactful keynote address from Amanda Lindhout who is an activist, speaker, journalist, New York Times bestselling author, founder of the Global Enrichment Foundation and a strong supporter of 150 Women of Inspiration.
"In 2017, women around the world, including here in Canada, are underrepresented in politics and business, and under paid compared to equal male counterparts," said Amanda Lindhout. "Women are more often the victims of objectification, sexual assault and domestic violence. Being a champion of women is critical to the advancement of gender equality and therefore a balanced world."
The 150 Women of Inspiration awards include eleven categories: Women of Inspiration, Mentorship, Trailblazer, Game Changer, Mompreneur, Authentic Leader, Millennial Leader, Difference Makers, Public Service, Lifetime Achievement and Cultural Ambassador. The awards were created by Monica Kretschmer, Founder and CEO, Canadian Business Chicks in honour of her mentor and advocate, Ms. Diane Harms, Q.C.
"Canadian Business Chicks and the 150 Women of Inspiration awards were designed to provide a national platform to connect professional, entrepreneurial women who share a passion for business and embrace life with courage, commitment and integrity," said Monica Kretschmer, Founder and CEO, Canadian Business Chicks. "A Woman of Inspiration owns her story and is not defined by her story. She is passionate about life, embraces vulnerability, speaks her truth and lives each day with purpose."
This thought-provoking brunch will also feature the release of "On Purpose", a song written and produced exclusively for the 150 Women of Inspiration event by multi-platinum, award-winning producer and songwriter, Rob Wells who is also a proud Canadian. Debuting "On Purpose" live at the event is award-winning artist and performer Shobha. "This song helps tell my story of hardships and perseverance and hopefully, it will do the same for others too," said Shobha.
Ticket information can be found at www.canadianbusinesschicks.com. The 150 Women of Inspiration brunch will begin with registration at 10:30 a.m. at the TELUS Convention Centre located at 120 - 9 Avenue S.W., Calgary Alberta.

Powered by