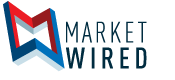 UC Irvine Division of Continuing Education Offers Event to Educate Certificate Program Earners on the Opportunity to Apply Credits Towards a Master's Degree
Free Panel Discussion Held on Oct. 5 at UC Irvine Campus; Must Register to Attend
/EINPresswire.com/ -- IRVINE, CA--(Marketwired - Sep 13, 2017) - The University of California, Irvine Division of Continuing Education (DCE) will host "Articulation Night" on October 5 where attendees will gain information on how University of California Division of Continuing Education certificate program earners are eligible to apply transfer credits toward an online master's degree from the University of Wisconsin-Platteville (UW-Platteville). The free event will feature a live panel of speakers and student representatives from programs eligible for the transfer opportunity. Attendees will gain a comprehensive understanding of the requirements needed to transfer credits to UW-Platteville and explore potential career paths.
"Articulation agreements provide students with excellent opportunities to invest in their careers by pursuing a graduate degree," said Dave Dimas, Ph.D., director of engineering, sciences, and information technology at UC Irvine DCE. "UCI undergraduates, our current students and alumni of our certificate programs are invited to learn more about possible career paths and the benefits of pursuing a master's degree in the designated fields."
Articulation Night will also include a Q&A with representatives from DCE and UW-Platteville as well as panelists. Certificates accepted under the articulation agreement include:
Medical Product Development
Communications Systems Engineering
Embedded Systems Engineering
Information Systems Security
Organizational Leadership and Communication
Project Management
The event will be held from 6:00 to 8:00 p.m. at the UCI Division of Continuing Education, Bldg. 8, Room 3050-3060, Yosemite Ballroom on the UCI campus with free parking located in Lot 17A. This live panel discussion is free and available to all community members, DCE students and alumni, and UCI undergraduates, graduates and alumni. Participants must register to reserve a space. Register online here.
About the University of Wisconsin-Platteville
 The University of Wisconsin-Platteville offers five master's degrees entirely online in engineering, project management, organizational change leadership, integrated supply chain management, and criminal justice, along with bachelor's degrees in business administration and criminal justice at a distance. Visit GoUWP.com, call 800.362.5460 or email DistanceEd@uwplatt.edu to learn more about online opportunities at UW-Platteville.
About UCI Division of Continuing Education: The University of California, Irvine Division of Continuing Education (DCE) provides lifelong learning opportunities to thousands of students worldwide each year -- fulfilling the school's 60-year curriculum platform to connect degree programs to the world of work and achievement after graduation. The Division offers a broad range of certificate programs, specialized studies, and sequential courses to local, regional and global markets through online, on-campus and on-site delivery. A leader in the open education movement, the Division offers free Massive Online Open Courses (MOOCs) and content through the UCI Open initiative. For more information about UCI Division of Continuing Education, visit here.
About the University of California, Irvine: Founded in 1965, UCI is the youngest member of the prestigious Association of American Universities. The campus has produced three Nobel laureates and is known for its academic achievement, premier research, innovation and anteater mascot. Led by Chancellor Howard Gillman, UCI has more than 28,000 students and offers 192 degree programs. Located in one of the world's safest and most economically vibrant communities, it's Orange County's second-largest employer, contributing $4.8 billion annually to the local economy.
Powered by